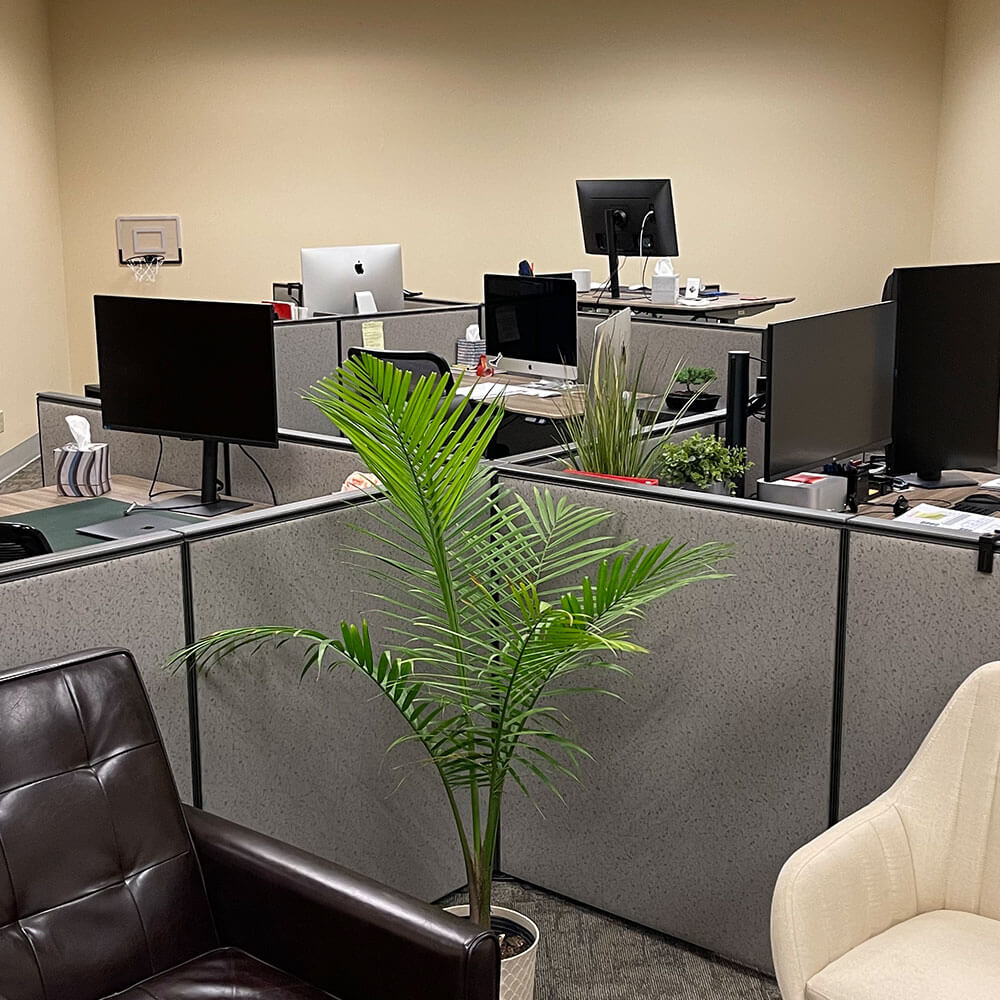 never work a day in your life
You know what they say: "do what you love and you'll never work a day in your life." Well, that generally applies at Underground: we work hard, have fun, and laugh the day away while creating really great stuff for our clients.
Want to join our team? Read on to learn more!
There are no openings available at this time.
We are always looking for talented individuals to join our team. If you think you might be a good fit, please fill out the form below and we'll keep your resume on file for our next round of hiring.

We know a lot of companies say this, but: we value our people. (Seriously.) And because of that, we take a different approach, especially when it comes to things like personal days and paid time off. Check out what we have to offer.
At Underground, we try to offer the most competitive pay possible. Everyone is given a fair salary commensurate with their experience and performance. We want our team members to be able to live comfortably and feel secure in their finances. 
We take all major holidays off including New Year's Day, Memorial Day, 4th of July, Labor Day, Thanksgiving (and the day after), Christmas Eve, and Christmas Day.
We offer a 50/50 split on insurance premiums (we pay half, you pay half) on a great plan, which includes medical, dental, and vision benefits.
We have a really unique policy. Rather than give our employees a set number of days of paid time off and sick leave each year, our motto is: "if you need time, take time."
What does that mean? It means that you get to have work/life balance on your terms. Have a family event out of town? Go, have fun! Need to take your kid to the doctor? Leave right now! Totally burnt out and need to go sit on a beach for a few days? Go for it. Feeling sick and need a few days off to recover? Stay home and get your nap on. Need a day off to move into your new place? Take two (and we'll bring a truck and come help, if you want).
In short: we know that happy people are productive people. We offer freedom and flexibility to our team so that they can live their lives and not have to plan around a limited and inflexible PTO & Sick Leave policy.
If you think you'd be a good fit for our agency, we'd love to hear from you!
We sometimes may find a need for a particular skillset or someone with a unique background who can help take things to the next level for us, and we also like to keep a roster of potential talent handy in case we need to "staff up" quickly.
Simply fill out the adjacent form to let us know who you are, what your skills are, and to submit a current resume. We'll be in touch from there!