After working at other marketing and design agencies for many years, three creative & marketing professionals got together and started batting around an idea…
What if we...


started our own firm?

kept our services affordable?

put customers first in every way?
Solving for those pain points — affordability, quality, and reliability — are still the cornerstones of our business today. It's what we pride ourselves on, in fact.
Our company tagline is
"Serving Local Businesses, Nationwide."
And that's exactly what we've done since opening our doors: we've helped hundreds of businesses put their best foot forward when it comes to their branding, their marketing campaigns, their digital assets, and everything in between.
We provide top-quality creative assets, high-performing digital and traditional marketing campaigns, and beautiful, interactive websites at an affordable value. We help guide business owners, event planners, non-profits, and other organizations in their quest to elevate and amplify their message.
We have a heart for service. We always strive to do right by our clients, our vendors, one another, and our community.
We believe our skills and abilities can always be improved through dedication, hard work, and collaboration. We value the ability to quickly learn and adapt.
We take responsibility for our roles in outcomes, negative or positive. We don't make excuses. We seek solutions, not blame.
We strive to be our best selves and let the future unfold. We are honest about our intentions, actions, and expectations.
What we do is fun! If we're not having fun, we're doing something wrong. When we are happy and enjoying ourselves, we produce the best work for our clients.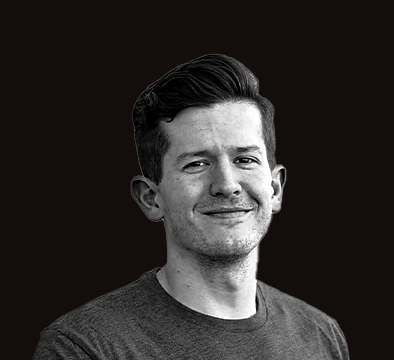 SENIOR DESIGNER + DEVELOPER
Ben is an experienced Graphic and Website Designer, Drone Pilot, and Videographer. With a great eye for detail, Ben can design just about anything when it comes to your marketing materials or web development. 
Our resident Oregon Ducks fan, Ben has over 6 years of experience working on multimedia projects for a wide range of businesses. He especially enjoys graphic design, web development, and has hundreds of incident-free drone flights under his belt as a part 107 certificate holder.
After graduating with a Bachelor's in Finance & Economics, he's worked with local news affiliates and ad agencies on multi-media projects for a variety of business verticals.
When not at Underground, Ben enjoys exploring new places and capturing landscapes with his drone and camera. When he's not out exploring, he's likely watching the Ducks or researching new skills.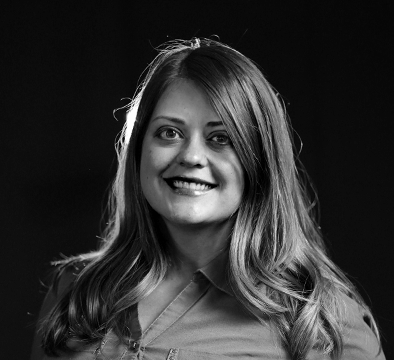 SENIOR DESIGNER + DEVELOPER
Galina is a Graphic Designer & Web Developer, designing primarily for print & web. She enjoys learning new techniques within various visual art forms, and loves solving problems through design.
Her formal education comes in the form of an Associate's Degree from Spokane Falls Community College (SFCC), where she participated in their design program. While at SFCC, she focused on web development and designing for print, web, and video, studying animation and motion graphics, and learning the ins-and-outs of social media.
Galina also has a history working as a technician and in technical support roles, and generally enjoys "fixing stuff."
When she's not at her computer, she likes to spend time in the woods, backcountry hiking or camping, reading, and mastering the art of vegetable gardening.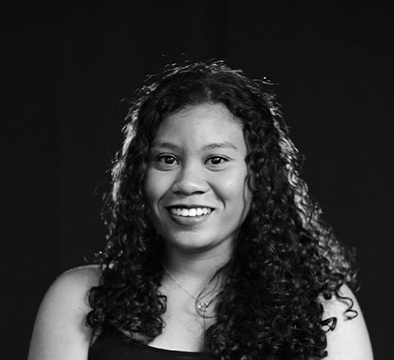 Eliza is an experienced Writer, Social Media Manager, and Marketing Specialist. She has always felt naturally drawn to the creative aspects of life and developed a passion for content creation and marketing strategy during her time in college.
Following her interests in literature, media, and pop culture, she decided to study Communications and Business at the University of Washington.
After graduating from UW, Eliza moved from the Seattle area to the Tri-Cities for some warm weather and sunny skies. She truly loves the area and appreciated the chance to get to know even more of her home state. Since then, Eliza has relocated back to Western Washington and now works remotely.
When she isn't working, you can find her out traveling and exploring, reading mystery/thriller novels, spending time with her best friends, or trying new foods.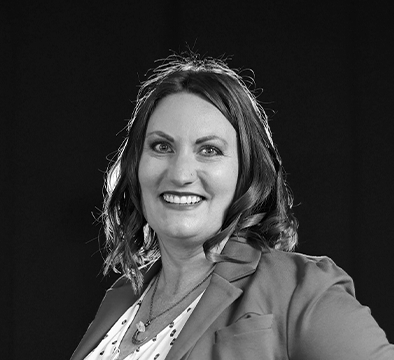 Shonna is our superstar Administrative Director who specializes in billing & invoicing, scheduling, and office coordination.
Shonna has more than 10 years of experience in administrative roles, but her skills don't stop there; she is very in-tune with her creative side. You can often find her working on a craft project like making ornaments, wooden signs, wreaths, nightlights, blankets, scarves, jewelry…and the list goes on!
While in school, Shonna also took an interest in photography, which led her to complete coursework at the Art Institute of Seattle. She used that passion to jump-start her career as a portrait studio manager in 2005.
When she's not at work, you might catch Shonna enjoying the countryside, taking photos of the incredible scenery, and staking out a camping site for future getaways. She's also a rockstar mom who is very proud of her two wonderful teenage kids. She always has a great time planning fun things for them to do as a family.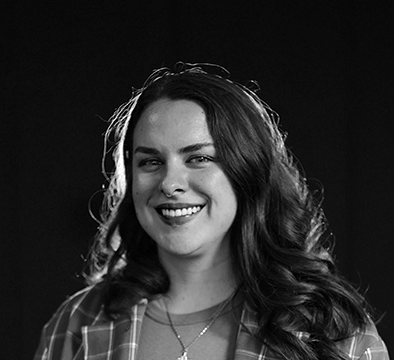 Ashley is our outstanding Marketing Coordinator, who oversees campaign implementation. With her quick-witted jokes and sharp attention to detail, she never fails to make the office laugh and keep us on our toes!
Through her dedication and tenacity, Ashley has built quite an impressive résumé. She has a degree in Public Relations and a double minor in Graphic Design and Political Science from Southern New Hampshire University. Her versatile experience and valuable insight makes her a perfect addition to our team.
In her free time, Ashley enjoys spending time with her family and indulging in her favorite hobbies, which include reading, baking, and cooking!
On the weekends, you can find Ashley on a brisk hike or along a walking trail. While outdoors, she also loves bringing along her pets. She has one moody cat (appropriately named Rampage) and two fluffy standard poodles.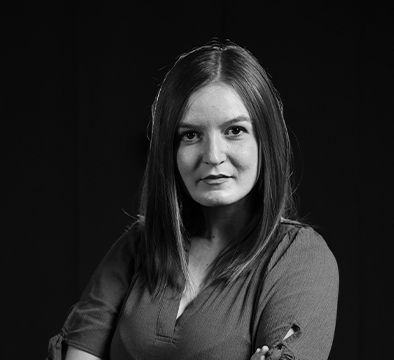 MEDIA PRODUCTION SPECIALIST
With a camera in her hand and some editing software, Margo can make some serious magic happen! With her incomparable talent, we're lucky to have her on board as our Media Production Specialist.
Ever since she was gifted a camera from her mom when she was 11, Margo has been extremely passionate about film. Margo followed this passion to Full Sail University, where she graduated with a Bachelor's Degree in Digital Cinematography.
She is also an award-winning filmmaker. Her short films Seeing Orange and Petals Have Fallen have both been recognized with awards at the Tri-Cities International Film Festival.
Margo's goal is to help our clients effectively express their vision, values, and available services to the community in one of the most powerful and compelling ways: through video.
In her spare time, Margo enjoys working on her side projects and hanging out with her husband and sweet basset hound, Winston.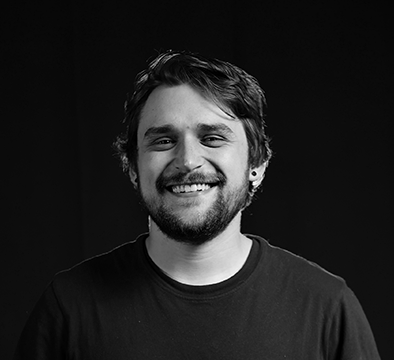 GRAPHIC DESIGNER/ILLUSTRATOR
Cord is a multi-talented graphic designer, specializing in motion graphics, video, and illustration. As an aspiring storyteller, Cord is constantly pursuing art and creativity in all forms. A Tri-Cities native, Cord attended Richland High School before heading over to the west side of the state to study at the Northwest College of Art and Design in Tacoma. There, he earned a Bachelor's in Visual Communication with a double major in Entertainment Art and Illustration. Cord is always willing to help out with any project and take every opportunity to further develop his skills as an artist. He credits Aaron Draplin as a big influence on his work, particularly in the unique way that Draplin mixes elements of illustration and design. In his free time, Cord likes to channel his creativity into music, especially with his guitar. As an artist, he naturally loves to come up with fresh stories, expressing those by crafting his own comics and picture books. Cord is also learning Jiu Jitsu!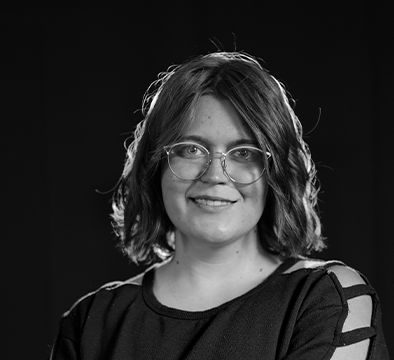 Adison is our Social Media Specialist who has loved all things creative since she was little!
She has grown in her skills through freelance design work and social media management. Her favorite thing to do is create graphics, especially logos; every brand is unique, so she especially likes to challenge herself to come up with new, innovative ways to truly capture the essence of each company. She also loves exploring different art styles to test the limits of her creativity and design skills.
Adison grew up in Hermiston, Oregon. In her free time, she enjoys activities like skiing, paddle boarding, and go-karting. You can frequently find her on walks with her adopted Australian Kelpie named Cup Holder, who is just three years old. She's having lots of fun getting to know her new energetic pup and learning new tricks together.
Since she likes spending time outdoors, it also makes sense that Adison has a green thumb! She's gathered an impressive collection of beautiful indoor plants. From the smallest sprout to the tallest stalk, she loves to care for plants of every kind and watch them grow.
Derek is a graphic designer, web developer, and multimedia producer who's been building websites ever since they were "a thing," and designing for screens since back when they were made from glass tubes.
Over his 20+ year career, he has worked to build eye-catching and effective creative assets for clients across a multitude of industries, including automotive, education, healthcare, municipal, food & beverage, government, science & technology, fashion, music, and so much more.
Derek has won awards for his work from the American Advertising Federation and Graphic Design USA. He holds a Bachelor's Degree in Web Design and Development from Brigham Young University – Idaho.
His background in audio and video production stems from his years as a musician and YouTube content creator, building a popular drumming channel in the early days of the platform.
When he's not producing TV & radio commercials or flying our drone, you can find Derek enjoying time at home with his wonderful wife and three adorable children, out performing as a drummer with various music groups, playing a round of golf with friends, or looking skyward and dreaming about getting his pilot's license.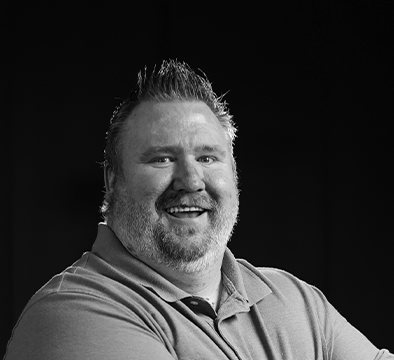 Jerrod is a marketing specialist who has expertise in placing ads on radio, TV, and digital platforms.
As someone who has traded his down time with games on his phone (Candy Crush, anyone?) for combing through Google Analytics and immersing himself in his clients' data, you could say Jerrod's a numbers nerd.
For the last 5+ years, he's spent time locally working for radio stations and the cable company, learning and understanding the programming, capabilities, and creative nuances that each network and medium has to offer. Over the last few years, he's taken a special interest in researching, testing, implementing, and analyzing the results of campaigns on every platform. Facebook, Instagram, Youtube, Pinterest, LinkedIn, Google, Amazon, Display Networks, and Twitter are all platforms he's managed campaigns on.
When he's not nerding out about how well marketing campaigns are going, you might see Jerrod hanging with his wife at her business (Red Mountain Kitchen) and setting up tables and chairs for the next food event, playing sports with his kids, or playing the guitar and enjoying music (his other passion).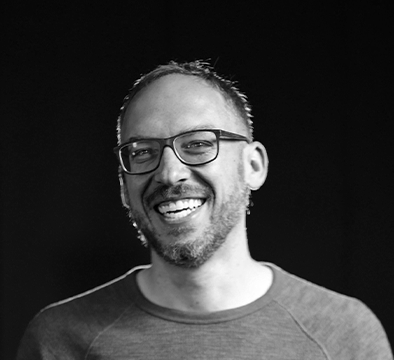 VP OF DESIGN & DEVELOPMENT
Michael is a graphic and web design specialist who always works to understand his clients' goals and visions so he can help them tell their story in a way that causes people to take action.
Michael graduated from the Art Institute of Seattle in the midst of Y2K. He then started his career at a direct mail company in Bellevue, Washington. Over the next 10 years, he not only honed his skills as a designer, but established skills in advertising, marketing, sales, and customer service. While he values beauty and enjoys the design process, he is always thinking in terms of response: "Who are we talking to? What motivates them? What do we want them to do?"
His philosophy in business is to build relationships, not products. Helping people not only brings him great fulfillment, but also attracts customers who also value people the way he does. He understands that his success comes from helping others maximize their own success.
When Michael isn't working, you'll find him with his family. With his eldest daughter off to college and three children at home, life can get busy, but they always make time to enjoy even the simplest of adventures! He and his girlfriend love cooking, decorating, running, and binge-watching their favorite shows together.
Want to join our growing team?
Get in touch with us! We're always looking for talented designers, web developers, marketers, video editors, data nerds, and spreadsheet lovers to join our team! Learn more about how you can set down roots and grow with Underground.