Ever done an online search for "taco trucks near me" or "emergency plumbers"? (Maybe in the same night?) In addition to the rest of the results, you likely noticed a few companies advertising their services as the first few results. Those paid ads are from Search Campaigns, and they can be a really effective tool for reaching people who need a quick recommendation (especially after a night of tacos goes horribly wrong).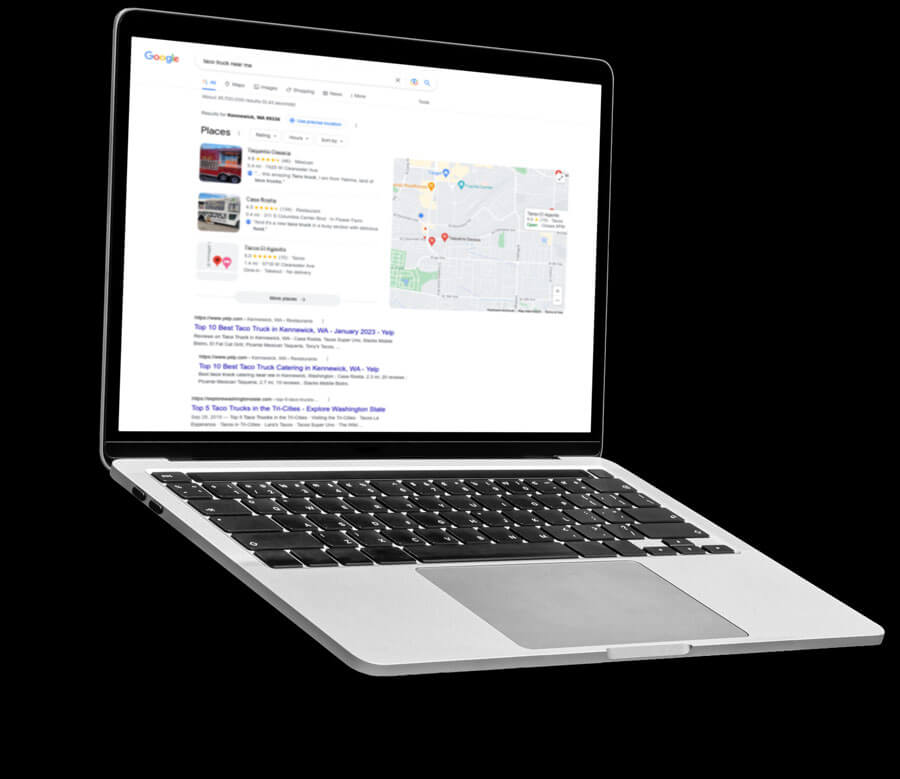 WHAT IS A SEARCH CAMPAIGN?
Search results come in two flavors: organic and paid. Organic is when someone finds you naturally via a web search. Paid is when businesses pay to have their website appear as a top result in search engine results pages (SERPs) when users search for specific keywords.
Paid campaigns are typically managed through a pay-per-click (PPC) model, in which the advertiser pays each time a user clicks on one of their ads. Search campaigns can be a highly effective way for businesses to drive targeted traffic to their website and generate leads or sales.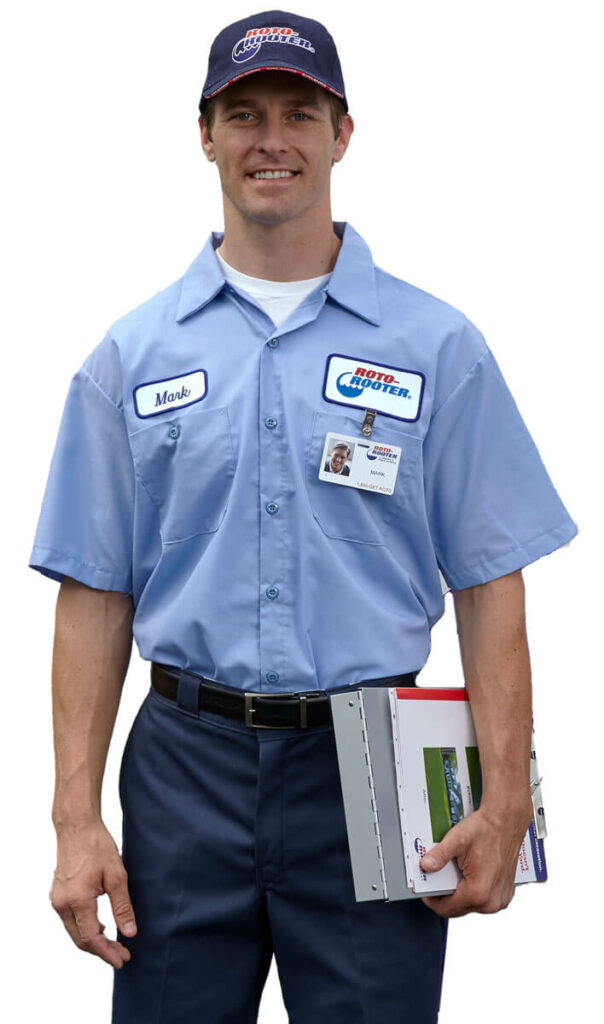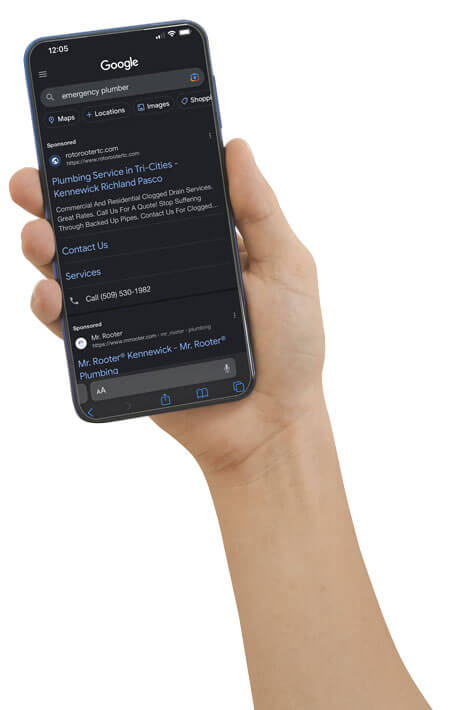 BILLIONS AND BILLIONS SERVED
ARE SEARCH CAMPAIGNS RIGHT FOR MY BUSINESS?
Did you know that Google delivers 99,000 web search results every single second? That's 8.5 billion results per day! With that many businesses, organizations, events, blogs, and more competing for your eyeballs, it can be hard to cut through the noise (though good solid SEO strategies can help).
We can achieve a variety of marketing goals with a good Search Campaign, depending on the target audience, industry, and product or service being offered. For example, a business may want to:
Promote a new product or service
Increase brand awareness
Drive online sales
Generate leads
Increase website traffic
Enhance customer engagement
Raise customer lifetime value
Search Campaigns are also trackable, allowing us to monitor the performance of your campaigns in real time and make data-driven decisions to optimize your ad performance.
Overall, Search Campaigns can be an effective way for businesses to reach potential customers at the moment they are searching for products or services that the business offers.
Wanna' stretch your ad dollar further?
Google Local Services is a platform that connects local businesses with potential customers in their area. It's designed to help businesses reach customers who are actively searching for services in their local area. And the best part? You only pay for the leads you get!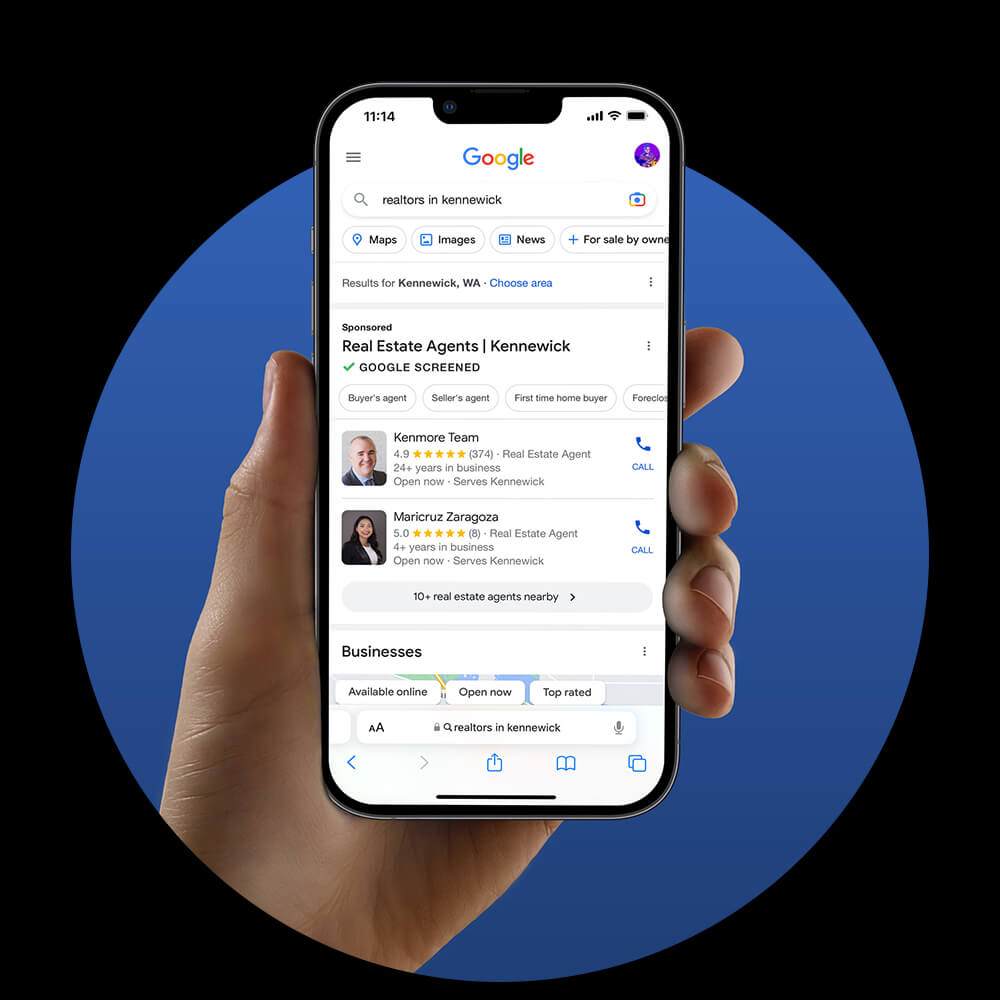 SEARCHING FOR HELP IN ALL THE WRONG PLACES?
Search Marketing is a pretty specialized tactic that not everyone can do.
It requires understanding things like keyword saturation and competitiveness, bidding, and more. Let us handle all the footwork and research for you. Contact us today to see if Search Campaigns are a good tactic for your overall marketing goals.