We believe that there's something really special about video. It has the ability to capture the world around us in a truly unique way. Whether it's a breathtaking sunset shot from a drone or a time lapse capturing the hustle and bustle of your hometown farmer's market, videos have a way of bringing your audience's screens to life. When it comes to marketing, video is one of the most effective ways to convey your company's message.
Still images and graphic design are very effective tools.
But video is quickly proving to be a marketing powerhouse. With all major social platforms adopting a video component (Stories for Facebook, Reels for Instagram, and…well, TikTok simply existing), the power of video content is becoming more and more clear: the return on investment is typically higher with video content.
Get 'em laughing & make 'em think
If a picture is worth a thousand words, how many words is a video worth? The answer: millions. Just look at the comments online on commercials for brands like Purple, ChatBooks, State Farm, and more: when you create video that grabs people in the first few seconds, keeps them watching with humor or drama, and shows them how your product or service solves all of their problems, you've got a recipe for success!
Video content is memorable, relatable, engaging…and effective: recent studies show that video marketing can increase the likelihood of a purchase by 85%, and that video on a landing page can increase conversions by almost 80%.
Why is that? Video, as a medium, allows your business or organization to easily convey your message and showcase your products or services in a visually engaging way. Videos can also be shared easily on social media and embedded on websites, making it easy for you to reach a wider audience. Studies have also shown that audiences are more likely to remember information they see in a video, compared to just reading it in text.
Whether it be a direct-to-camera appeal from a friendly face, a "thirst trap" featuring your sweet shop's latest confection, a gorgeous aerial drone video that inspires the masses, or an animated explainer video to show your product's benefits, we can help you produce stunning, memorable video that will help you increase engagement and interest.
You can see it in your head — but is it possible to even do what you're envisioning?
Work with our media production team and find out! We love telling stories and making hilarious, memorable commercials, and we can take your initial idea and help make it come to life through script writing, storyboarding, casting, shot planning, filming, lighting, motion graphics & animation, and editing. Reach out and pitch us an idea, and we'll be happy to toss it back and forth with you, leveraging our creativity and your imagination to plan something epic.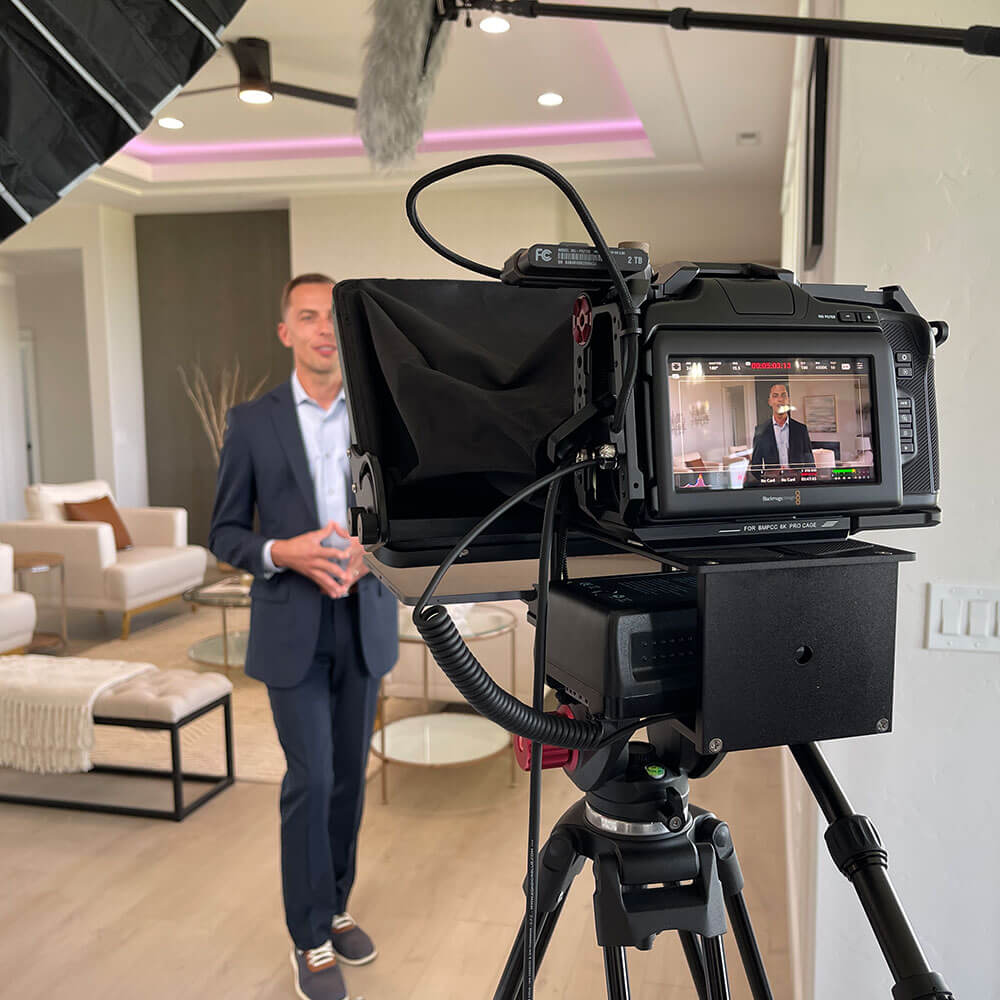 Creating great video takes more than a good eye, steady hand, and the latest iPhone. It takes planning, imagination…and LOTS of gear. When you work with our Media Production team, you get professional-grade equipment and dedicated partners with years of experience supporting you the entire way. Trust us to bring your vision to life.